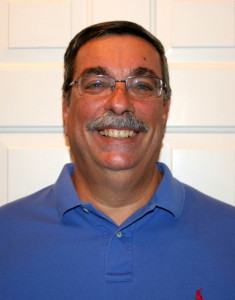 I've been in PACS marketplace for over 30 years living la vida loca, all but 2 of the last 26 of that have been as a PACS consultant at IMC. Yes, I could have a "real" job and even tried my hand at it for a few years with one of the majors after the kids went off to college. In the end where else where you can get satisfaction of working for yourself and your clients, not to mention the benefit of travelling 10 feet to get to the "office" ? There is no better life than the one I enjoy now.
My extensive experience has been used by hundreds of hospitals and radiology groups nationwide in evaluating image management requirements and proposing workable, cost-effective phased implementation plans for PACS, VNA's and related technologies. Our business model has also evolved to include PACS Optimization Services, system upgrade and proposal reviews, service contract reviews, and other related areas. I also work with imaging and IT vendors developing both global and trade show specific marketing programs using market- focused messaging. Lastly, I am involved in working with the investment community as well..
I am a Contributing Editor to AuntMinnie.com and have been published over 350 times in nearly every journal in the industry including Diagnostic Imaging (DI), Administrative Radiology (AR), Advance for Health Information Technologies. Decisions in Imaging Economics, Health and Networking News and Imaging Technology News (formerly Medical Electronics and Equipment News) magazines . I have also been a Consulting Editor for the 1994, 1996, and 1999 DI Special Report on PACS and Teleradiology, 1992-2011 ITN (MEEN) Magazine PACS and Teleradiology comparison charts and have served on the Editorial Advisory Board of the former Telemedicine and Telehealth Networks magazine. I have also given more than 100 presentations and Webinars worldwide on PACS technology.
My experience in the PACS marketplace spans over nearly three decades, including employment with McKesson, Philips,, AT&T/Bell Labs, as well as many other imaging companies. I have been a member of the Society for Computer Applications in Radiology (SCAR- now called SIIM) and was active in their PACS Technology Forum. I have also been an active member in the AHRA.
On a personal note I am a single dad to two incredible sons of whom I am incredibly proud of.
My knowledge is not divine nor do I have any inspirations but rather I learn by experience. I've worked with over 350 clients and with each one I have learned something new and they something new as well. You get to share in that knowledge.
It is not my intent to ever offend, but those know me know I have little place in my life for political correctness so if you are looking for someone to look at your watch and tell you the time you have the wrong person. I've seen too many companies, lives, and relationships die because someone was afraid to speak the truth- and that indeed will set you free. You will get the truth from me. You may not like it, but you'll get the truth anyway- and together we'll forge ahead towards meeting your goals and have fun in the process. If the journey through life means more to you than actually reaching the destination you'll probably enjoy working with me. If you don't then you'll probably move on.